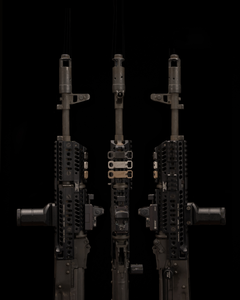 LowPro Rail Attachment 2023 Pre-Order
We are excited to announce that Pre-Order will open on January 13th, and will be limited.
If you're unfamiliar, our LowPro Rail Attachment offers a multi-function connection point for running your sling however you see fit. 
• Pre order will be for Black and FDE rail attachments only. 
• We will be giving away our remaining limited edition woven Phantom patch as supplies last. 
• The first 100 rail attachments sold will come with an 8" ArcBand.
• Each pre-order will receive a not-yet released sticker. 
Sign up for the newsletter below and receive a discount code prior to launch to use over opening weekend.
We have a 6-8 week lead time on this run. Our goal is to be as transparent as possible with you on timelines as we move through this process, and we will be sending regular updates to those who have placed a pre-order. 

(turn off your ad blocker if you are not seeing a signup form)
---